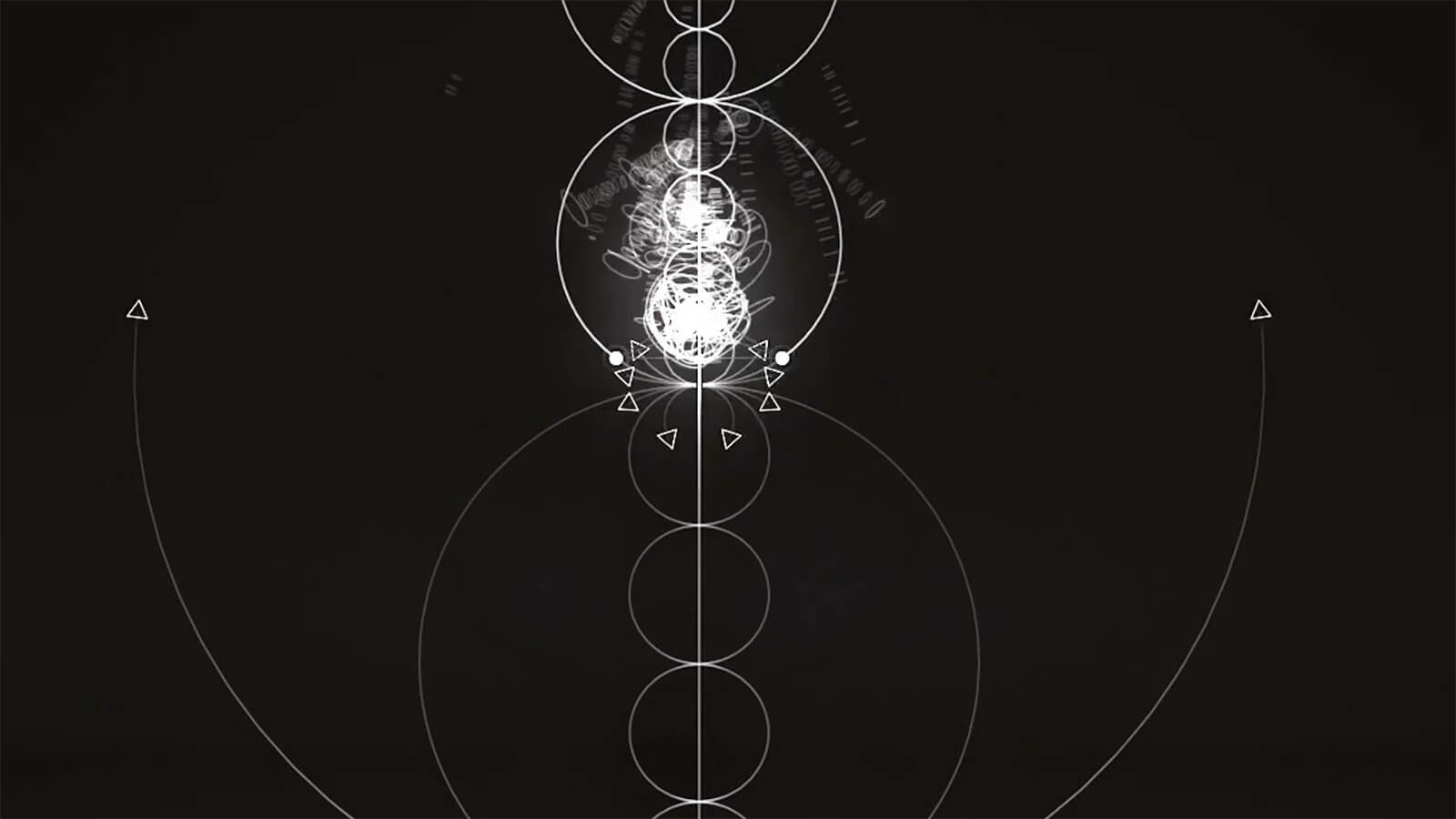 Circles Within Circles
Part of a series of explorations based on audio and geometry. In Houdini the audio is generated from 3D geometry. As the particles collide they create an audio pulse based on their height. The is also audio generated from the small burst of particles. The outer and inner ring also emit a constant tone. The Plexus like effect also generates audio based on it's height. You'll notice it pop in and out based on the proximity of the points.
The basic elements are exported from Houdini into Cinema 4D where cloners and splines are used to create additional geometry for render. I then finished with a simple composite and mix in After Effects and Audition.
Simon Russell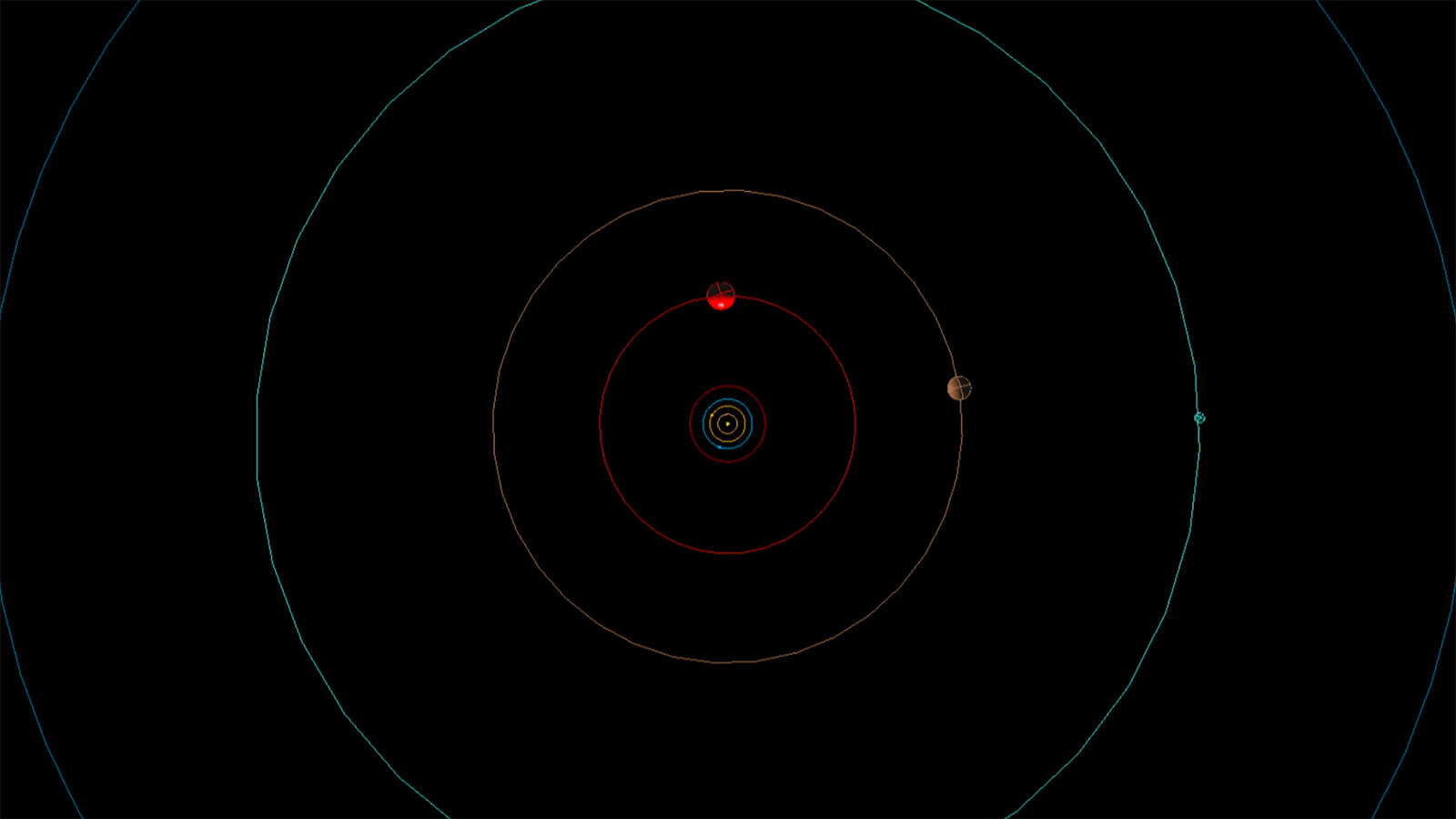 Music of the Spheres
Each planet has a pitch based on its size. This wave is multiplied by a frequency based on the day length of each planet (it's rotation).
Volume and stereo panning is based on the planets position relative to the camera.
In some of these renders I increased the speed of the system to see what would happen.
Given some time and tweaking I think this system could make some really interesting audio visuals. It's fun to build and just see what comes out.
The initial idea is Pythagoras'.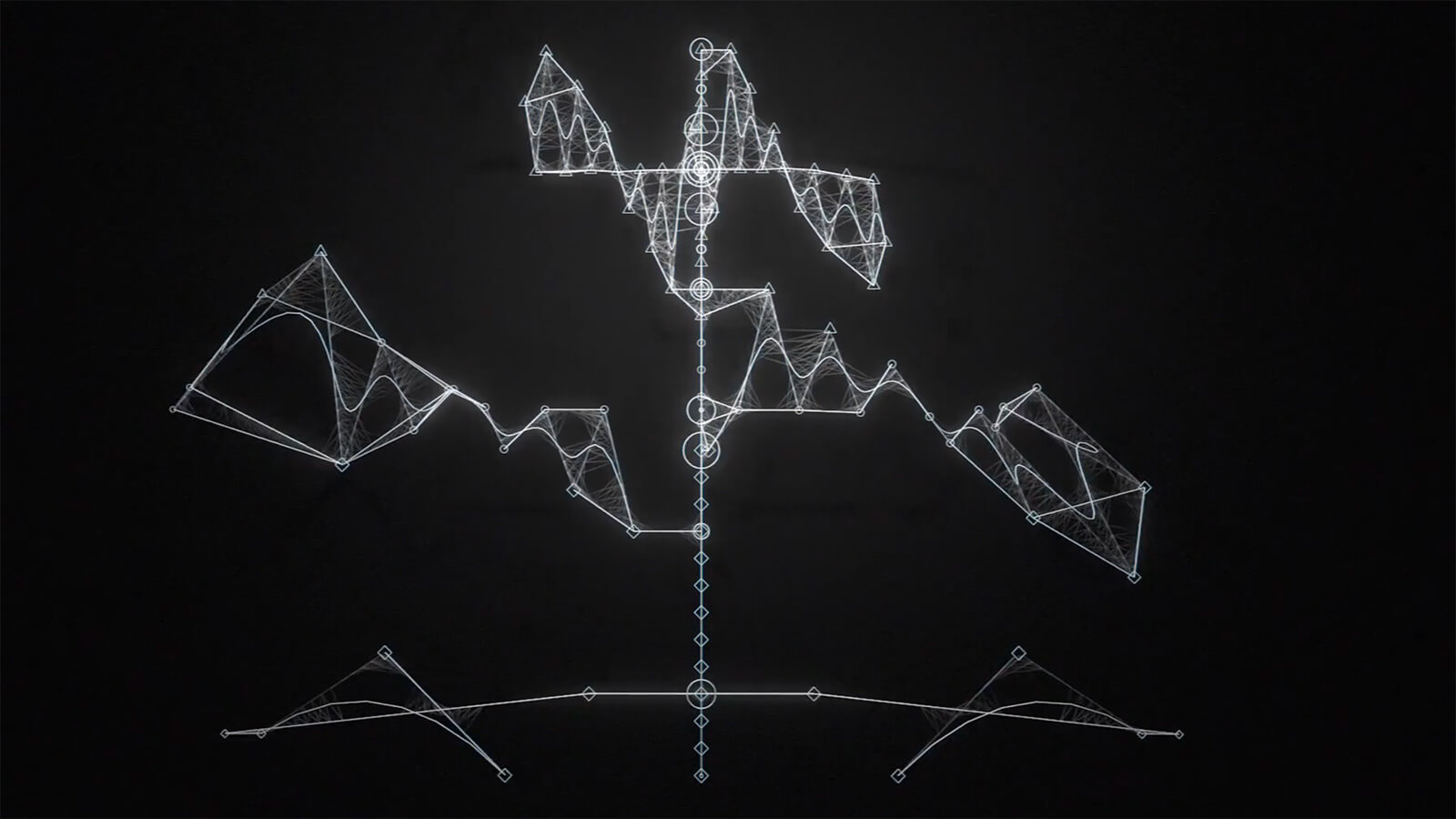 Piano Waves
The piano phrase is based on a sine wave pattern.
The phrase is played at 4 speeds x2 x1 x0.5 x0.25. The right channel an inverted version of the left, you can see this in the animation.