Aristotle said hyperbole is common among "young men" and "angry people," which probably isn't news to anyone who's experienced either, though I'm curious to know what you make of the blustery bs in AI talk. At one point in your essay, you write that instead of having an intelligent machine simulate an "adult mind, why not rather try to produce one which simulates the child's?" Then, literally following that old tabula rasa metaphor that organizes your point, and so much Enlightenment thinking, you say "the child brain is something like a notebook as one buys it from the stationer's. Rather little mechanism, and lots of blank sheets. (Mechanism and writing are from our point of view almost synonymous.)" How captivating that you connect writing here with mechanism; no doubt, it's one of our first technologies, as Plato knew when he wrote about Thoth, the old Egyptian god of writing who offered King Thamus writing as a "remedy" to help human memory, only to have the king refuse the technology on the grounds that it will make people forgetful. Presumably, if your computer machinery's pages were written on, this writing would be literal language, not pernicious and misleading metaphors. Or would it?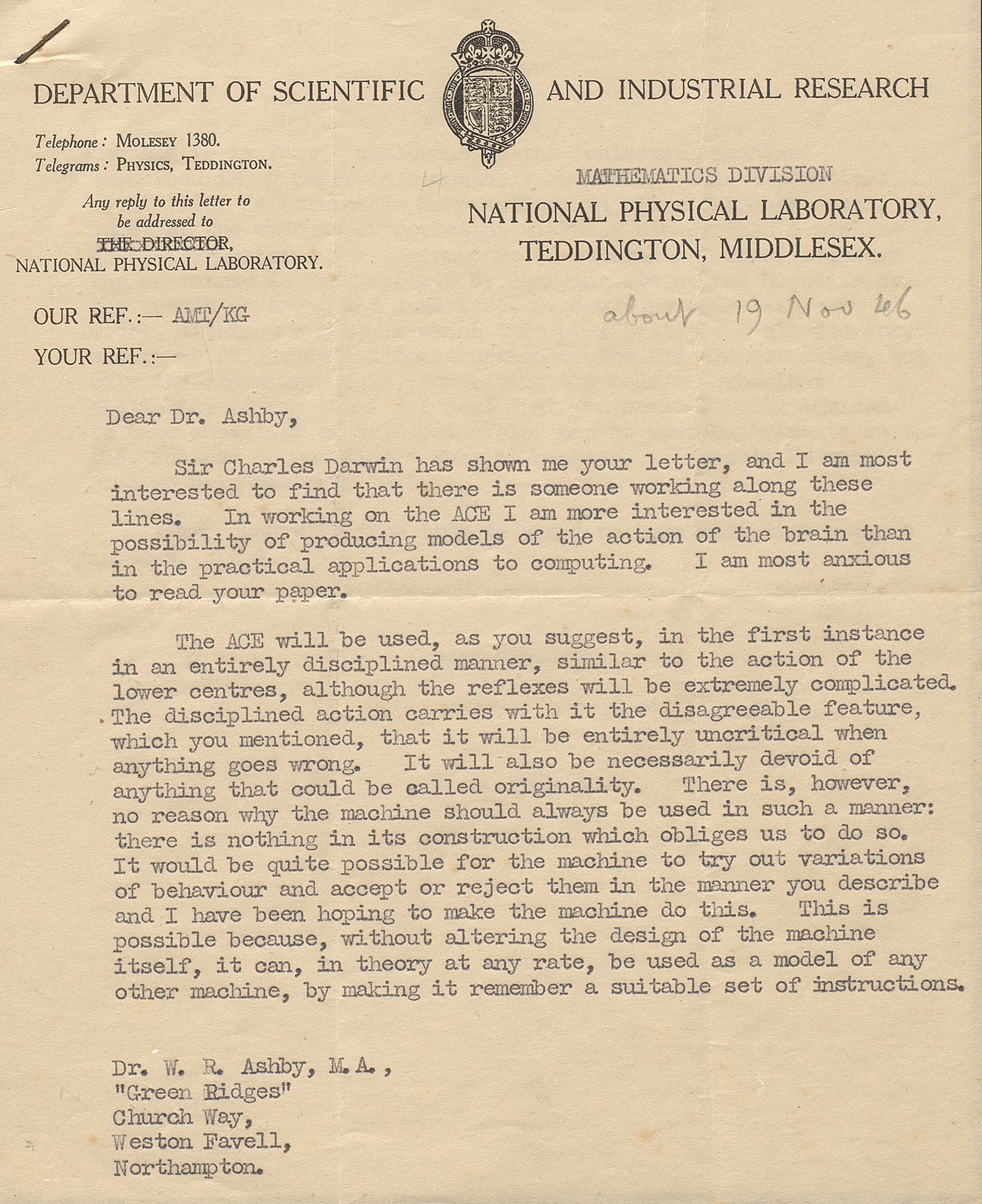 While searching for what people were saying about AI, I found that the word "literacy" is used liberally, perhaps even gratuitously, a sort of public service euphemism signifying an unbearably meaningless benchmark. An article published as part of that WEF Davos forum named "digital literacy" the first "tech skill" that will be part of every job in the future, and I'm sure they're right, though their definition of "literacy" seems closer to vocational competence rather than "reading" in any sense of the word I spend my days teaching students. An OECD publication, The Future We Want, on the question of technology and "education change," announced that schools should prepare students "for jobs that have not yet been created, for technologies that have not yet been invented, to solve problems that have not yet been anticipated." There are some pretty words about students needing to "exercise agency, in their own education and throughout their life," but then the document lists two specific requirements: a "personalized learning environment," which sounds ambient enough though I've no idea what it means, and "literacy and numeracy": "In the era of digital transformation and with the advent of big data, digital literacy and data literacy are becoming increasingly essential, as are physical health and mental well-being." The remarkable point in this baroque cluster of language, is that clause about "health" and "well-being," which I suppose might indicate that, for all its sublime goodness, the digital world might lead to an array of illness. AI, the OECD continues poetically, "is raising the fundamental questions about what it is to be human. It is time to create new economic, social and institutional models that pursue better lives for all." A pretty thought, though I wonder how these models relate to "literacy," and whether they don't just mean students should be vocationally trained to work with AI to fit into the technocratic system rather than taught to critically read the language and literature that holds that system in place, or at least be "literate" enough to enact their "agency." Should I have read "literacy" metaphorically, do you think, and if so what does the metaphor signify, exactly?
There is a climactic moment in McEwan's novel when, through the mechanism of his narrator's words, you, Mr. Turing, are explaining the development of AI's to Charlie, the lead character whose Adam has, along with most of the twenty-four other Adams and Eves much to your chagrin, broken the rules. There is one form of intelligence, you say, that all Adams and Eves "know is superior to theirs": the child's mind "before it's tasked with facts and practicalities and goals," you tell him, and then specify that the factor differentiating artificial from human intelligence is "the idea of play — the child's vital mode of exploration." This occurs in a much longer discourse at your fictional house, where you have been expostulating, with a degree of clarity perhaps only poetically licensed to a literary character, on the various differences between human and artificial intellects. It's not that you contradict the argument in your essay; not exactly, but you do feel free to ad lib and riff on your argument outside the constraints of academic prose. In "Computing Machinery and Intelligence" you say "I do not wish to give the impression that I think there is no mystery about consciousness," yet apart from following up by saying that this mystery needs to be "solved," which I suspect means explained away by scientific reasoning, you don't address the matter. McEwan's extrapolated you, by contrast, lingers on the subject when speaking to Charlie, touching on, for example, the messiness of contradictions that define us reasonable creatures with a propensity for unreason — "we love living things but we permit mass extinction," to name just one — but never forces a resolution. The fictional you is as intent as the you I read in your essay on creating an artificial intelligence capable of passing the Turing test but this intelligence must inhabit contradictions instead of setting out to "solve" them. Periodically, I think I understand what you mean.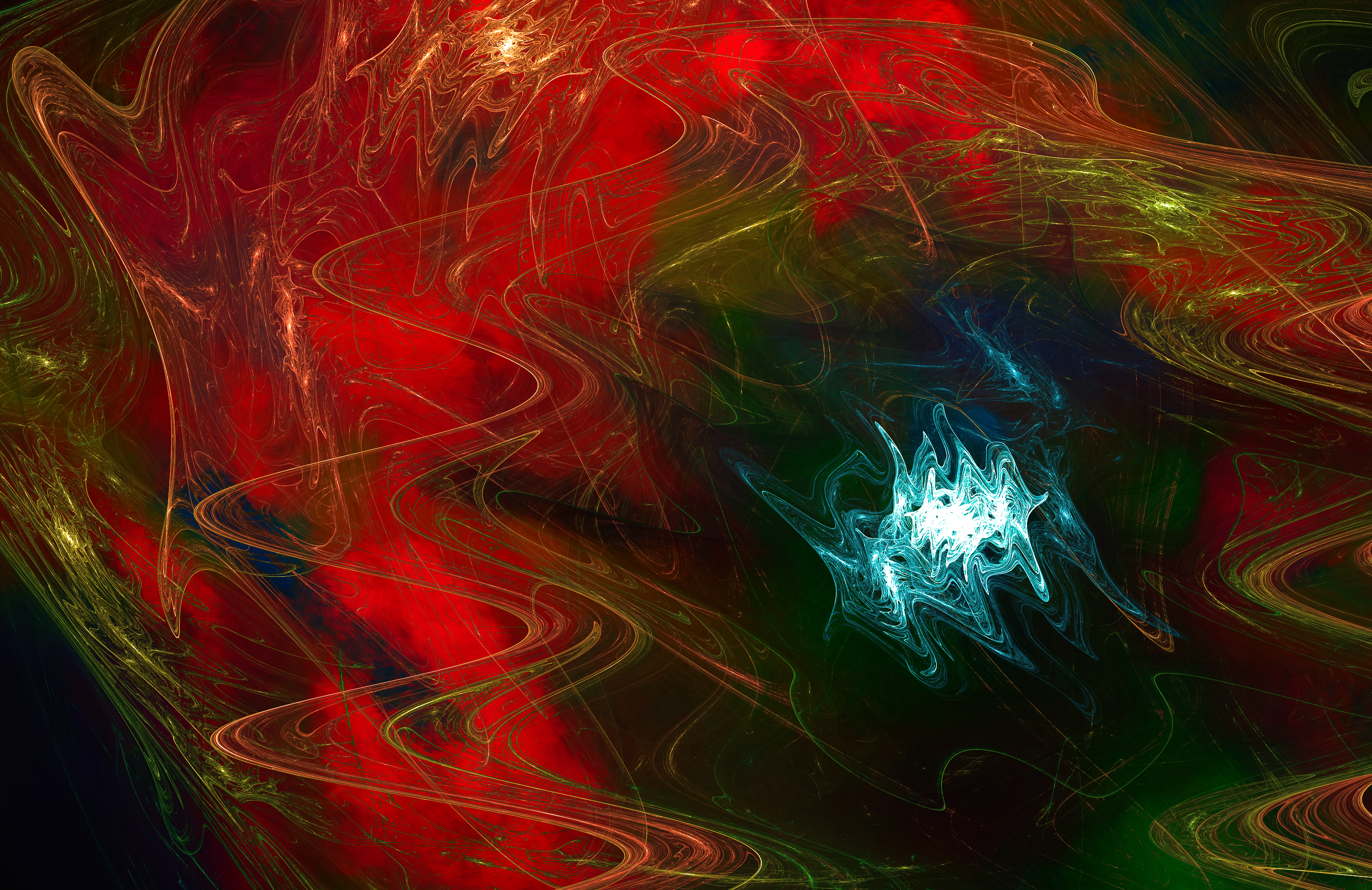 You say, not in your essay but in your role as a character, that the ultimate hurdle that people need to overcome is a matter of how you structure the simile. The machine is not like a game of chess, a "closed system" which "is not a representation of life." The machine needs to imitate an "open system," which is "full of tricks and feints and ambiguities and false friends. So is language," you tell Charlie in the novel, which is "not a problem to be solved or a device for solving problems." Language, fictional you continues much like I assume you would in your essay had you been given to more poetic and less mathematical thinking, is "like a mirror," but unlike you in the essay the literary Turing checks himself and says "no, billion mirrors in a cluster like a fly's eye, reflecting, distorting and constructing our world at different focal lengths." At another remarkable moment in the narrative when Adam speaks for the first time in public he considers that the "self" — sadly, a rare consideration among real people — might just be "an illusion, a by-product of our narrative tendencies." Now, I know you had polemical reasons for speaking of solutions, especially in the context of a controversial topics like AI was when you wrote "Computing Machinery" in 1954, but I can't help thinking, Mr. Turing, that mind of your linguistic prowess knows that language is not only a machine producing solutions or a technology producing resolutions. Language, in its historical and literary richness, can't be reduced to the logic of a mathematical economy without sidelining the mysteries that are, counter to common sense reasoning, inhuman at least to the extent that they belong to the grammatical and rhetorical world of words not to the world of phenomenal things.
I've concluded nothing about AI or the Turing test, I know, though I need to conclude this letter, which I will do here with a reference to a dispute that took hold of a segment of the AI community in the decades following your death. A philosopher named Hubert Dreyfuss, prompted by the work of another philosopher, Heidegger, who like you gave language a pivotal role in human consciousness and thought, was vexed at the narrow triumphalism of the scientific community who righty felt on the verge of something big. In a series of books, he countered with the argument that AI is built on the analogy of engineering and managerial problem-solving techniques rather than on the philosophy of language. The problem, as he saw it, is that AI researchers and spokespeople assume that all understanding and all phenomenon can be rendered by a series of appropriate representations, a set of literal terms, precise propositions, empirical facts rather than beliefs, objective symbols not subjective procedures. It was, in short, yet another tendency to interpret reality as fundamentally absolute that goes back to the metaphysics of Plato and stretches to Cartesian rationalism. Here, everything that exists — an idea no less than an object — can be named and understood as a kind of empirical object, even though that idea or object can only exist in a historical situation or context. That element is the part of intelligence that is, for now, beyond simulation. It could be that the element beyond simulation is the often-cited multipurpose subjective notion of empathy or "emotional intelligence," or the dubious unconscious, like the novelist Cormac McCarthy once said in an essay on AI, or it might be childish play as McEwan intimates or, alternatively, the fundamental despair at the very heart of all things as he also says with a reference to Virgil's beautiful phrase sunt lacrimae rerum. Maybe it's the disposition of a particular mind — at a particular moment on a particular Sunday evening — to call a cluster of words "beautiful" or to feel metaphorically moved by them, or the ability to be fascinated by language itself, much as the simulated entity in Mary Shelley's seminal AI book, Frankenstein, who marvels at the "godlike science" of language. All of which is a too long way of saying, Mr. Turing, that you opened the possibility in your initial game and argument, that language is the decisive factor in consciousness and intelligence.